Hire/Become A Content Writer With ContentFly
Whether you want to hire a content writer or are looking for gigs as a content writer, there is a great service we recommend - ContentFly
ContentFly
ContentFly is a service for placing content writing orders and having them automatically assigned to an appropriate content writer.
For Hiring
The service offers a variety of content, from blog posts, social media posts, emails, ebooks and more.
The writer can be instructed to include SEO keywords and to conduct research to reach a target market.
Below is the full list of the type of written content you can order:

Below is the pricing (monthly rate) to use ContentFly's services: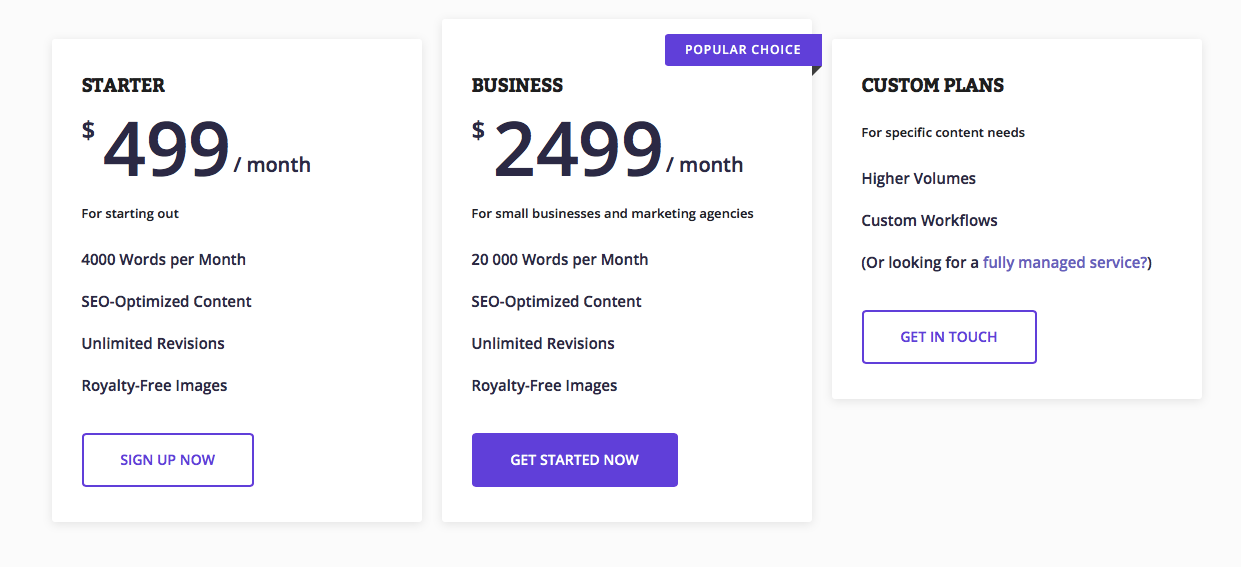 For complete information regarding pricing and ordering with ContentFly, click here
For Writing
But what about content writers? What's it like being part of ContentFly's writer database?
Here are the basics to know how working as a writer with ContentFly works:
You will be given a task after a customer places an order

You are paid per word

You work on your own time, but have to ensure that you submit the work by the deadline

You are paid via PayPal after submitting your invoice
Whether you are a novice or seasoned content writer, writing with ContentFly is a great way to improve your skills and make a regular income.
If you are interested in writing with ContentFly, you can apply here